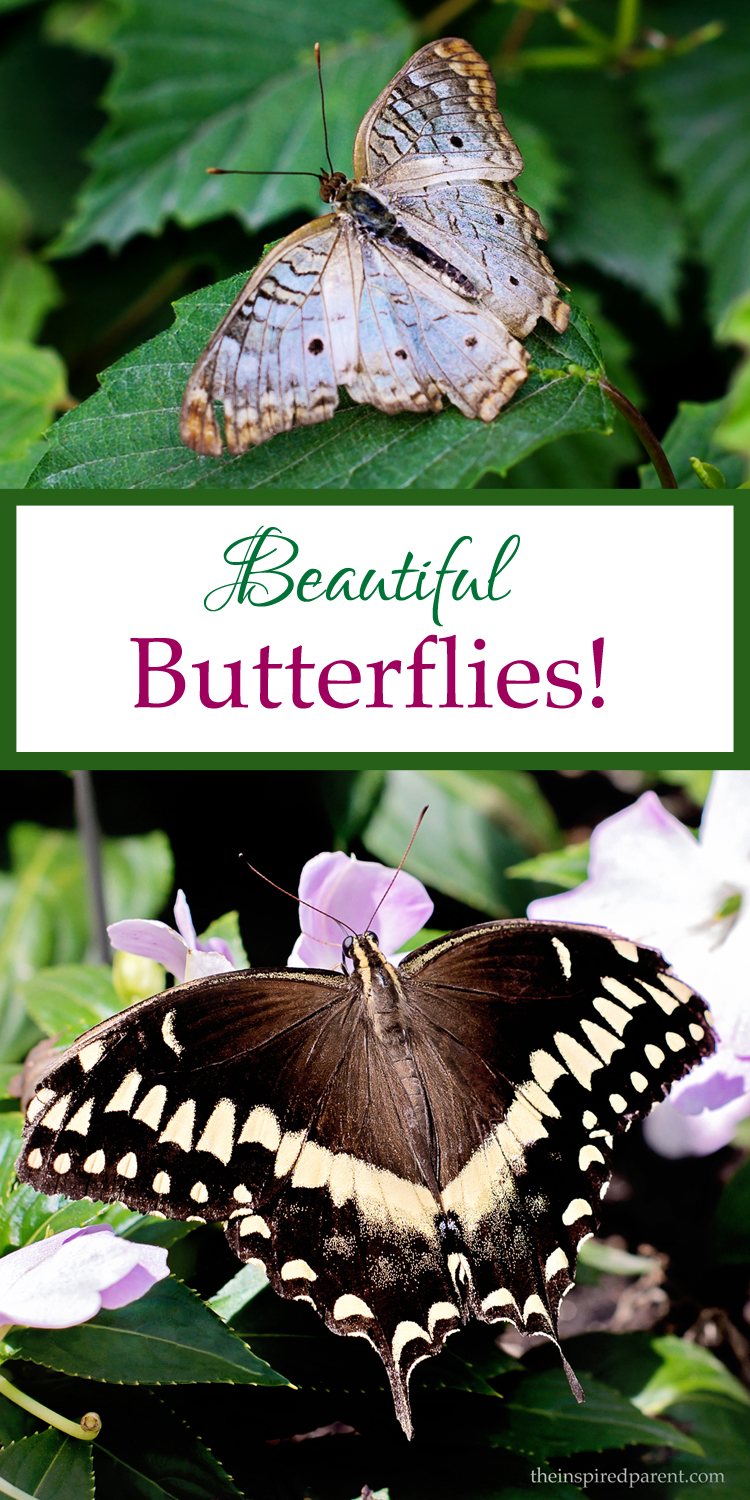 We just started seeing a few butterflies in our yard over the last week or so. Once our purple coneflower (Echinacea) starts blooming, the fun seems to begin & we'll most definitely start capturing images of these lovely little creatures as they start hanging around our garden.
In the meantime, we popped over to Brookfield Zoo this week — we have an annual membership — and one of our favorite things to do in the summer is to visit their butterfly exhibit (Butterflies!). The enclosed, screened-in outdoor exhibit is near the North Entrance to the zoo. Inside, you'll find regional plants and flowers — both annuals and perennials — and have the opportunity to observe a couple hundred butterflies up close & personal during your encounter. Each season, they have over 40 different species of butterflies in the habitat, and you'll typically see approximately a dozen different species (or more) during any given visit.
They have signs up in the exhibit showing which butterflies you'll see that particular day and it truly is a wonderfully relaxing experience and fun for all! Just be very careful as you're walking around — some of the butterflies like to take a flying break on the warm, paved floor. Many people think those are injured or deceased, only to see them "wake up" and fly off once again.
And if you're lucky, you'll have a butterfly or two land on you! It's well-worth the extra $3 fee (non-members) or $1.50 (members).
Here are a few photos of the pretty little ones we saw this week. We'll head back and check out the Butterflies! exhibit every couple of weeks and will share more of our photos as the season progresses — hopefully we'll find a few new species we haven't seen before!
Happy Summer Fun!