Happy Birthday, Maine — oh how we adore you!
Hovering up there in the northeastern corner of the U.S., Maine became our 23rd state on March 15, 1820 when it entered as a free state as part of the Missouri Compromise.
Maine is the largest of our six New England states — all of which are awesome in their own special ways. Approximately 320 miles long and 210 miles wide, Maine's total area of 33,215 square miles is greater than all of the other five New England states combined.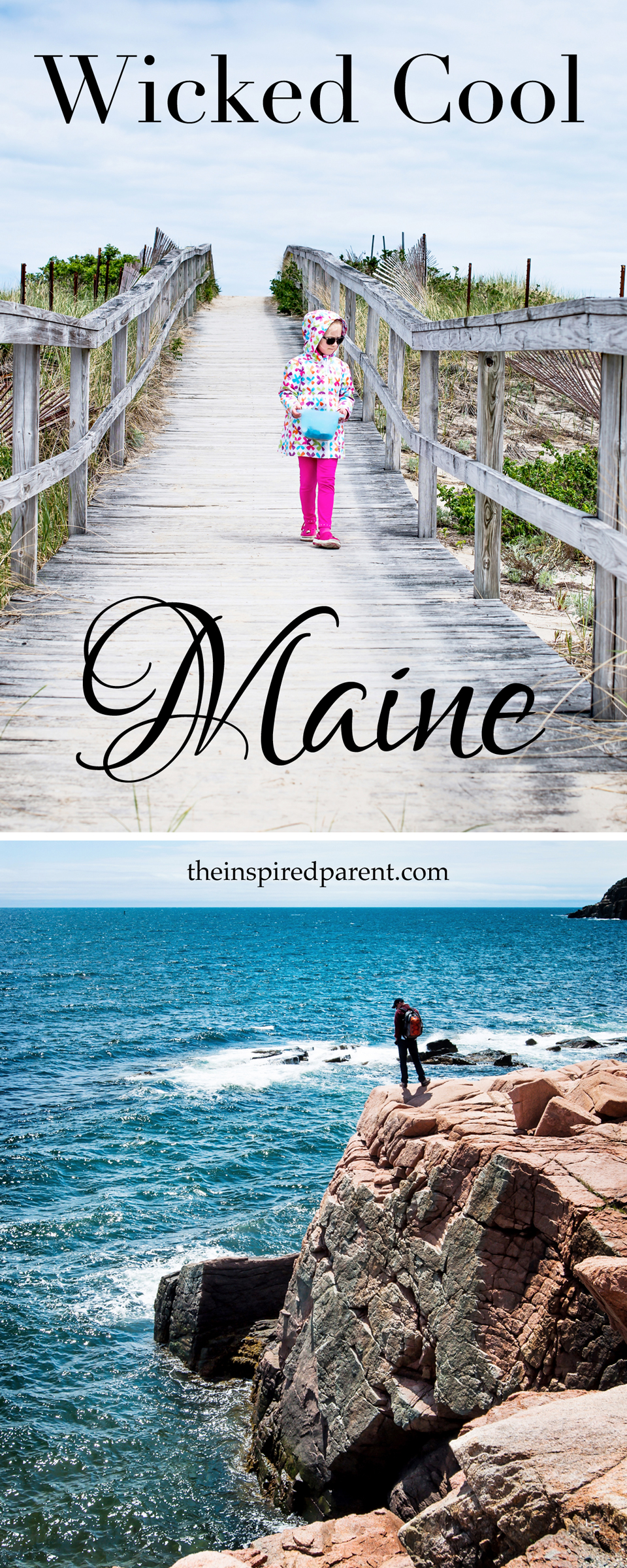 When most people think of Maine, blueberries & lobster immediately come to mind, and for good reason, too! Maine boasts the largest wild blueberry crop in the U.S., growing 99 percent of our wild blueberries & approximately 85 percent of American lobsters are trapped in the waters of Maine.
Then you have the best of both worlds with mountains & the sea as well as both sandy & rocky beaches along the coast. There are spectacular national and state parks — tons of fun adventures await as you explore awesome spots such as Acadia National Park, the Allagash Wilderness Waterway, Mt. Katahdin and Baxter State Park — including the north end of the Appalachian Trail — just to name a few.
Maine's coastline is stunning. Stunning really isn't even a strong enough word, though. Did you know there are thousands of islands off the coast of Maine? Depending on the source, there are 2,000+ of them! Many are uninhabited so they are as unspoiled as you can imagine.
The harbor towns & fishing villages are gorgeous. One of our favorite drives is from Boston, Massachusetts up into Maine & then along Coastal Highway U.S. Route 1. The drive can take about five hours with minimal stops or you can turn that drive into an overnight or two (or three!) so you have a chance to stop along the way to explore lighthouses, quaint little towns & boutiques, fabulous forests & parks as well as some of the prettiest harbors you'll find in the U.S.
Not an outdoor enthusiast? No problem! There are wonderful cities & towns rich with cultural arts, wonderful shopping, galleries & restaurants. Portland is great fun & a fabulous place to begin your journey!
Feel like taking a class while on your getaway? There are so many options! Check out places such as The Center for Furniture Craftsmanship — a two-week class is what first brought us to Maine many years ago. My husband took a woodworking class during the day while I went lighthouse hunting & had a blast shooting photos. Having two full weeks to explore the central coast wasn't enough, though. We've been back since that original trip & will continue traveling back to Maine whenever we get a chance — it's so much fun discovering new things each and every time!
We're planning future articles where we'll explore a few of our favorite spots, but for now, here is a highlight reel of some wicked awesome places to see in the wonderful state of Maine!
Have you been to Maine? If so, what were some of your favorite thins to see & do?
Happy Travels!
Maine Facts Source: Check out the Maine Office of Tourism for more fun facts & travel information!